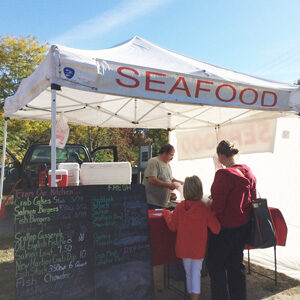 Our state licensed commercial kitchen located in New Harbor, Maine is where we prepare all of the products that are listed in this section. Currently, these products are only available at the farmers markets where we sell our products.
Expand the categories listed below to get a look at our value added product line.
DAIRY-FREE ROASTED SMOKED SALMON SPREAD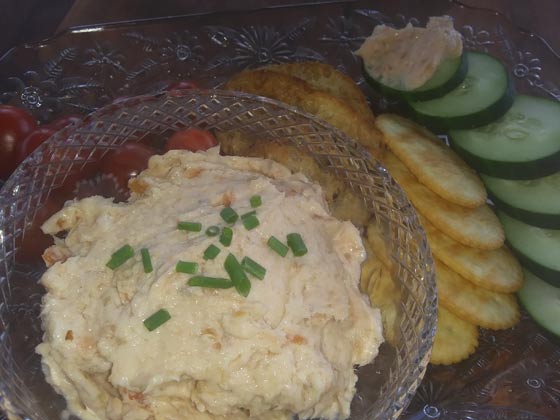 Our Dairy-Free Roasted Smoked Salmon Spread is an elegant accompaniment to crostini, crackers or vegetables. It is also good spread onto a sandwich or toasted bagels.
Available in 8 ounce containers.
NEW HARBOR CRAB DIP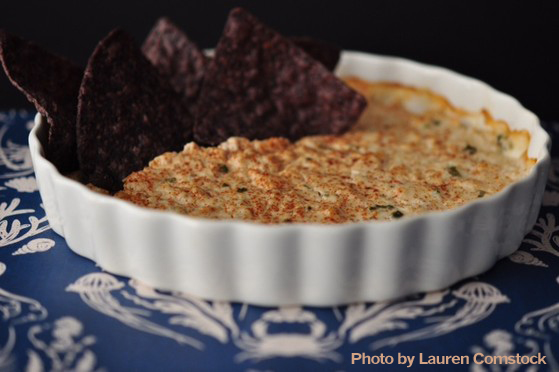 A party favorite. This hot dip has a liberal amount of Gulf of Maine crab combined with cream cheese, sour cream and a hint of sherry blended with light seasonings. Alternately, it can be used as a topping for pasta or rice. 10 ounces.
ROASTED SMOKED SALMON PÂTÉ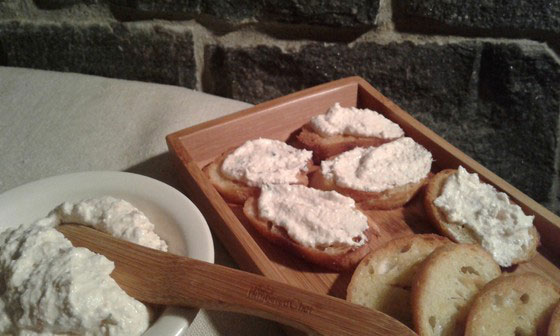 We roast and smoke our own salmon using select hard woods harvested on our own land. It is then mixed with cream cheese, sour cream and other ingredients that makes a great compliment to your favorite cheese platter on crostini or morning breakfast bagel.
SMOKED WHITE FISH PÂTÉ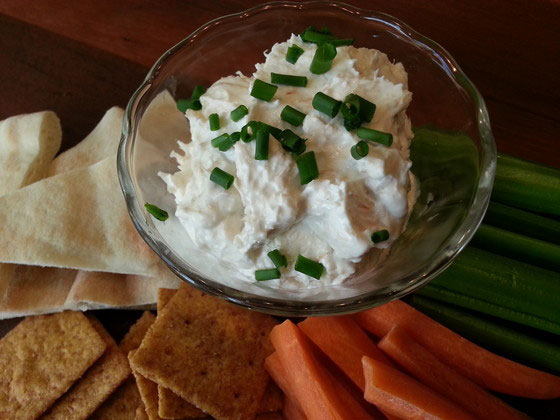 This pâté is made with Finnan Haddie ( smoked haddock) mixed with cream cheese, sour cream and light seasonings for a spread on crackers, pita chips, vegetables or bagels.
ROASTED SMOKED SALMON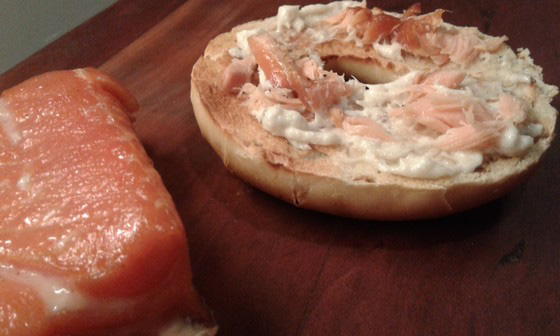 Our hand cut roasted smoked salmon is cured and smoked in small batches. Lightly smoked with native Alder wood this makes a great appetizer or compliment to your favorite dish where smoke is desired. Sold in random weights from 4-8 oz packages.