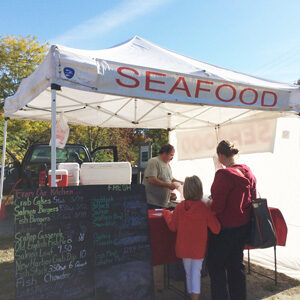 Our state licensed commercial kitchen located in New Harbor, Maine is where we prepare all of the products that are listed in this section. Currently, these products are only available at the farmers markets where we sell our products.
Expand the categories listed below to get a look at our value added product line.
SCALLOP CASSEROLE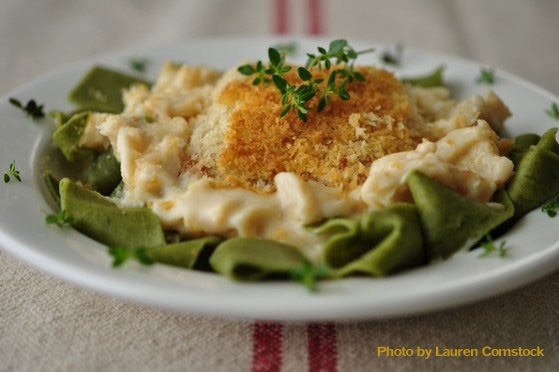 Our scallop casserole is made with wild caught deep sea scallops from the North Atlantic covered with a rich cheese sauce topped with panko crumbs. These casseroles are a great stand alone meal or as a topping over pasta or rice. Available in 10 oz or a crowd pleasing 29 oz size.
OLD ENGLISH FISH PIE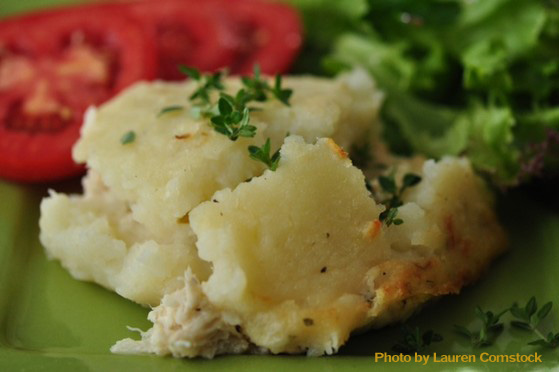 Real comfort food here. These Shepard like pies contain white fish, salmon and smoked haddock covered with a cheese sauce topped with real mashed potatoes (Maine grown). This recipe has received many thumbs up from our English friends as a dish they remembered growing up. Available in 12 oz & 38 oz pie tins.
LOBSTER MAC & CHEESE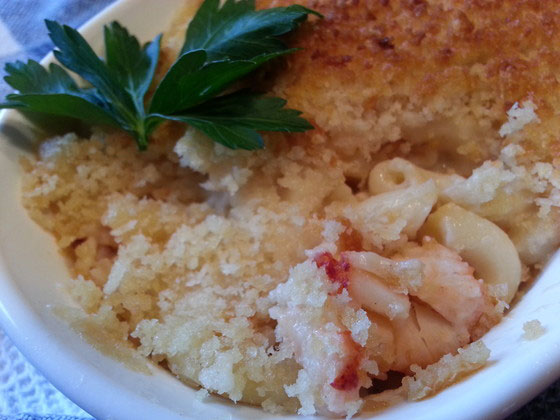 Four different cheeses go into our mac & cheese along with a generous amount of Maine lobster with a panko bread crumb topping. Available in 13.5 oz loaf tins and large size 33 oz.
MARINARA CLAM SAUCE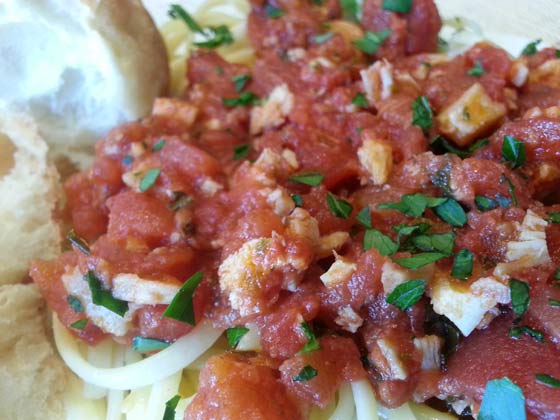 A light marinara sauce is loaded with clams and seasoned perfectly with garlic herbs and spices. Great on pasta or as a pizza sauce. Available in 16 oz .
CRAB CAKE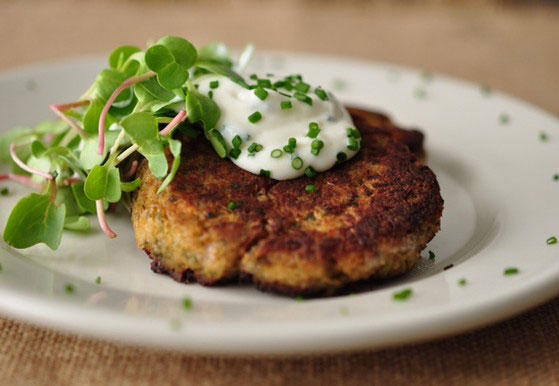 If you're looking for a crab cake that is loaded with hand picked crab , look no further! Each hand crafted cake is jammed full of Gulf of Maine crab with a minimal amount of binder to hold them together with a nice balance of spice to compliment the crab flavor.
Packed as singles or money saving 3 packs.
FISH BURGER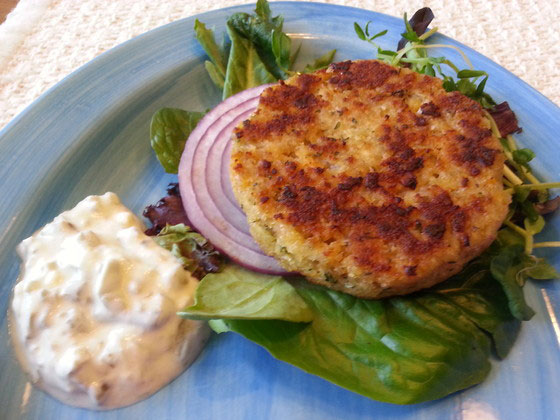 Made with haddock and seasoned with parsley - great on a grilled burger bun served with tartar sauce or on a bed of greens. A filling lunch or dinner.
3.5 ounces each.
CLAM CAKES-GLUTEN FREE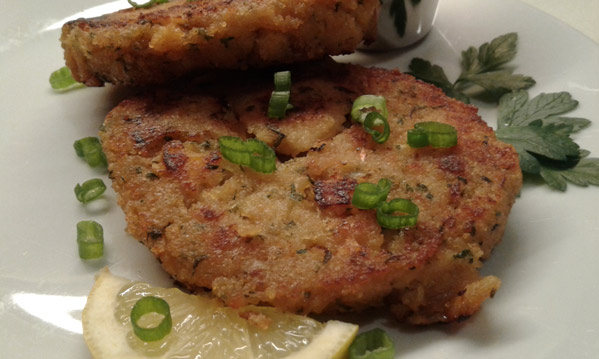 Our Clam Cakes are loaded with chopped clams. Rice bread crumbs make them gluten free. Lightly seasoned with onion and parsley. 3.5 ounces each.
Packed singularly or in a money saving 3 pack.
HADDOCK BURGERS-GLUTEN FREE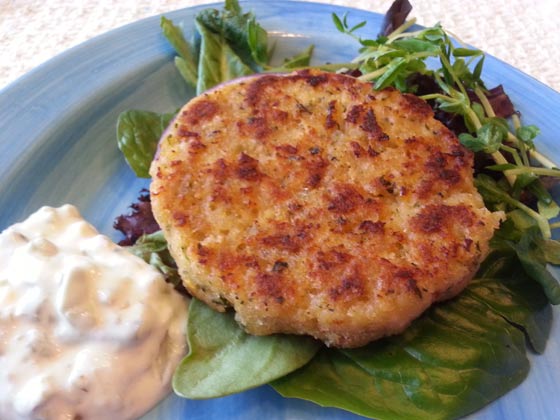 Made with wild caught Gulf of Maine haddock seasoned with parsley and a binder of rice bread crumbs. 3.5 ounces each.
Packed singularly or in a money saving 3 pack.
SALMON BURGERS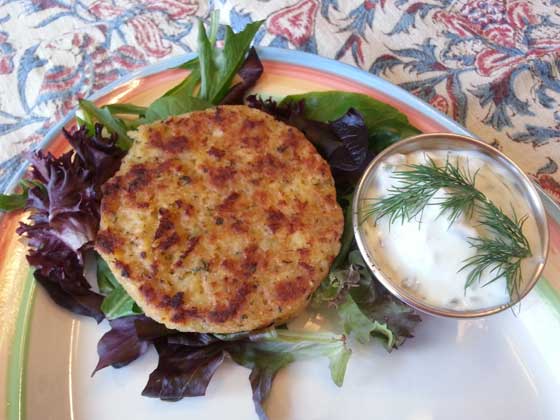 Our Salmon Burgers are crammed with North Atlantic Salmon. We use very little bread crumbs and they are lightly seasoned with dill. 3.5 ounces each.
Packed singularly or in a money saving 3 pack.